16
Overall rating:
3.4

/5

Average
ShareFile
Free trial: 30 days
Year founded: 2005 Located: Raleigh, USA Website: sharefile.com
3.9
Ease of use
Average 4.1
3.8
Customer Support
Average 3.9
4.0
Ease of setup
Average 4.2
Global rankings
4.1
4.5
4.4
Sharefile virtual data room software:
the complete guide
ShareFile virtual data room is a secure cloud-based solution for file storage and sharing. It allows for the secure distribution of sensitive files and effective collaboration among multiple third parties.
ShareFile data room software has first seen the world in 2005. The company is headquartered in Raleigh, North Carolina, United States.
Since 2011, ShareFile is owned by Citrix Systems — an American multinational cloud-computing and virtualization company.
The ShareFile data room has already served more than 65,000 corporate clients and 22 million users worldwide. ShareFile is mostly used in such industries as accounting, healthcare, finance, legal, manufacturing, real estate, and insurance. Some of the most known clients of ShareFile include SCL Health, Hawsons Chartered Accountants, Warren Averett, and the Insurance Services Group of the Southeast.    
Apart from a virtual data room, ShareFile has also two other products — Podio and Right Signature.
Software screenshots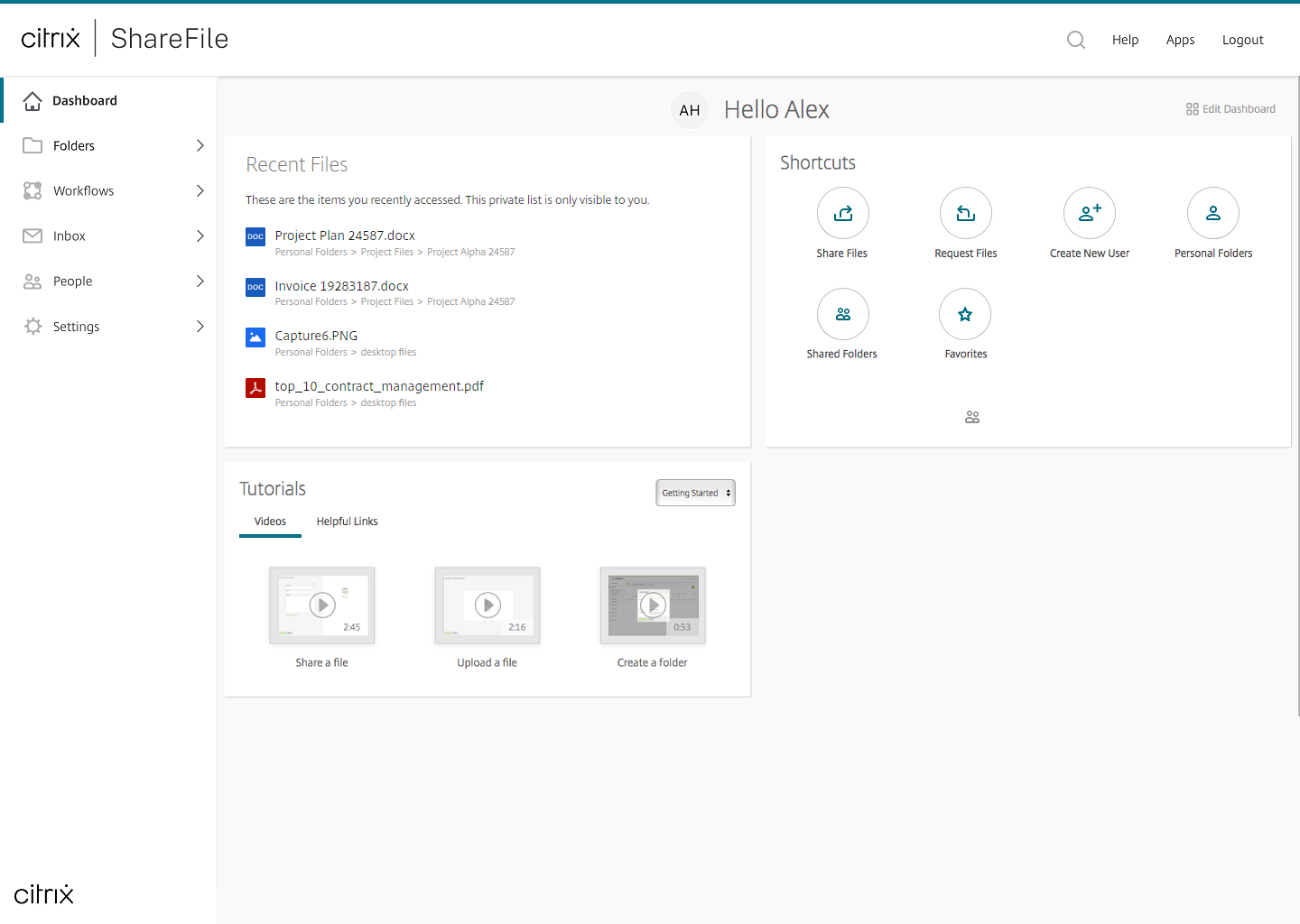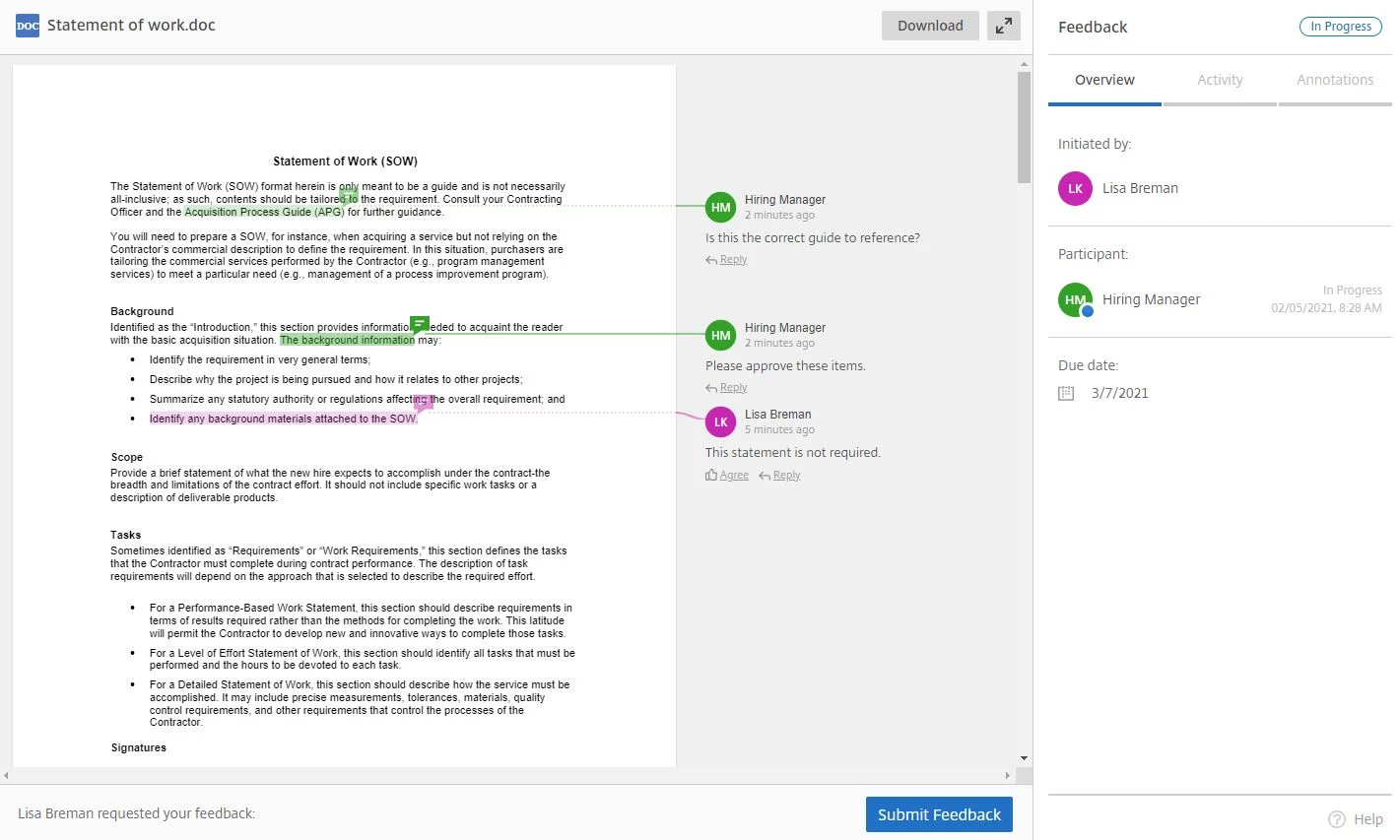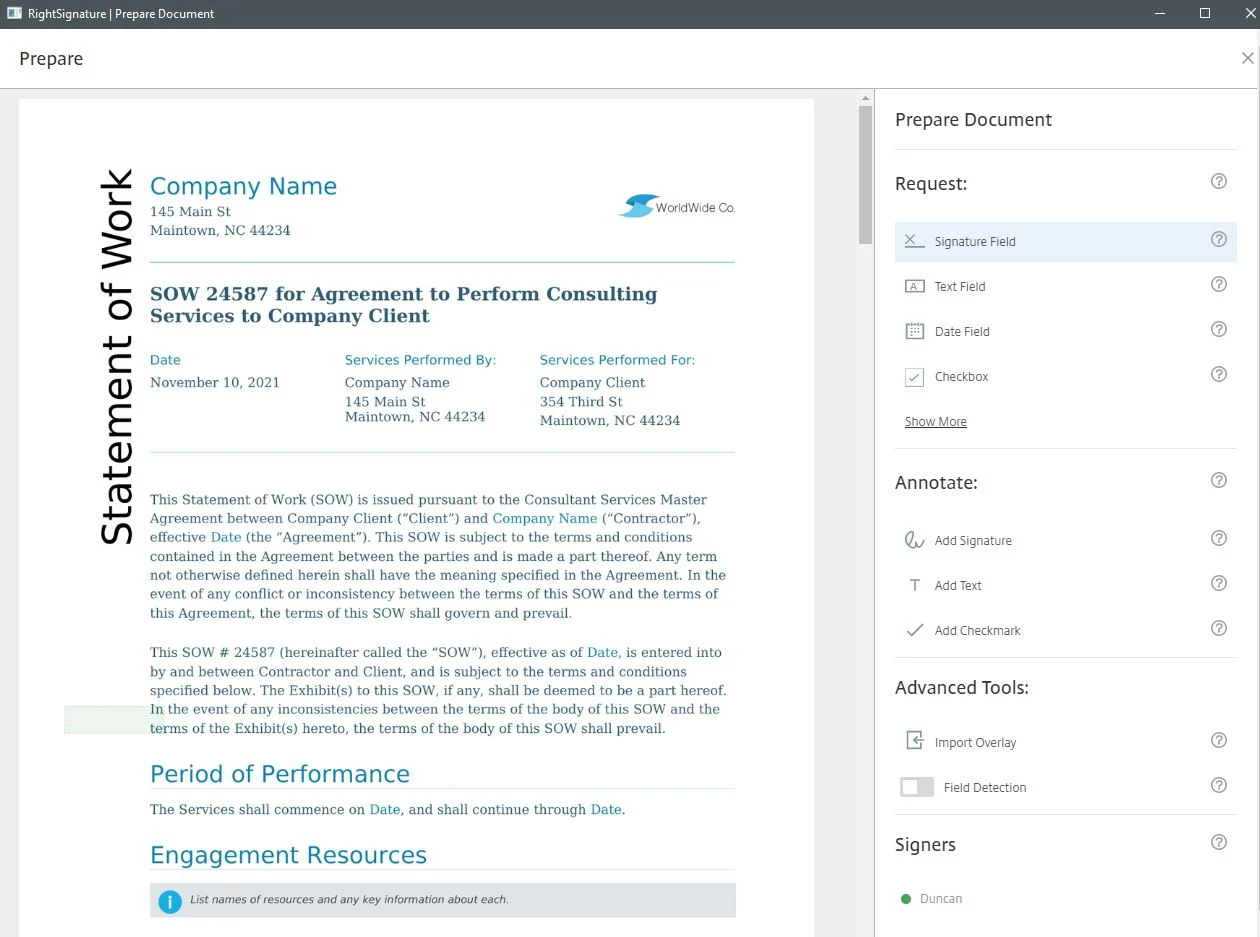 Sharefile data room features
Security
Watermarking
Multiple data storage locations
SOC 1,2 and ISO 27001
HIPAA
User access expiration
Two-step authentication
User and data management
Full-text search
Drag-n-drop upload
Auto indexing
E-signature
User roles
View-only feature
Customization
Reports
Watermarks
Logo and colors
Offerings for Healthcare and Archiving
Pros and cons
Below are the main advantages and disadvantages of the ShareFile virtual data room.
Transparent pricing: publicly available information about subscription plans and their pricing
Specialized offerings: possibility to customize offerings for archiving and healthcare use cases
API integrations: Google, eFile Cabinet, Readdle, Zapier, Fujitsu ScanSnap
Mobile and desktop apps: responsive applications for Windows, iOS, macOS, and Android
Different server locations: servers located in US, EU, and Asia Pacific South
No redaction
No in-app chat
No advanced search
Pricing
ShareFile data room provider offers a subscription-based pricing model. It has three subscription plans that differ in the range of features offered, and thus, in price. 
Standard –

$55/month

Advanced –

$88/month 

Premium –

$138/month
All plans include:
Unlimited storage

Unlimited client users

5 employee users

Two-step verification

Custom branding

Mobile apps
Check price
Security features
ShareFile customers often indicate that what they like most about the product is security. 
Let's shortly see what security features ShareFiles offers in three main areas: security compliance and certifications, document security, and secure user management.
ShareFile offers the following security compliance and certifications:
HIPAA.

This is a federal law that caters to the privacy and security of sensitive patient health information. 
SOC 1, 2.

These are the frameworks for reporting on the internal controls within the organization. These reports ensure that a service provider properly and securely manages customers' private information.

ISO 27001.

This is an international standard for managing information security. It makes sure that information assets that a vendor holds are kept secure and confidential.
Document security features address the security of the files shared within the VDR. These are some of the security features the ShareFile virtual data room provider offers: 
Digital watermarks.

This feature enables digital watermarks to appear on top of every document when it's viewed, downloaded, or printed. ShareFile allows custom watermarks, they can include such information as the user's email, first name, last name, company address, IP address, date, and time. 

View-only sharing and access.

This feature allows setting view-only rights for particular documents, This way, users can only view that file, but not download, edit, or print.

Secure mobile data wipe.

This feature allows administrators for wiping certain sensitive data from a lost or stolen mobile device. 

Two-step authentication.

Every user should verify themselves when accessing the data room by proving an SMS code. 

User access expiration.

Administrators can set certain time frames for users' access. After the deadline, users can't access a file.

Different access user roles.

Administrators can set certain access permissions for every user based on their area of responsibility in a particular project. ShareFile offers seven levels of granular access controls. 
Top 3 data rooms software
1
Overall rating:
4.9

/5

Excellent
Check price
2

Overall rating:
4.7

/5

Good
View Profile
3

Overall rating:
4.6

/5

Good
View Profile
Comparison of the top 3 data rooms
General business
Top use cases
M&A, Finance, Life sciences and healthcare, Energy, Real estate, Tech
M&A, Finance, Legal
M&A, IPO, Capital raising, Healthcare, Real estate
What users appreciate
Excellent support, easy-to-use, encryption and security features
Encryption, data analysis tool, support
Reliable support, comfortable platform
Features
Fence view
Granular access permissions
8 levels
4 levels
5 levels
Dynamic watermarking
Built-in redaction
Two-factor authentication
Advanced Q&A
Automatic reports subscription
Detailed audit trail
Auto-notifications about new activity
Custom branding
Support
Live chat
Email support
Phone support
FAQs
What is ShareFile?
ShareFile is a virtual data room provider that offers a secure cloud-based repository for secure file sharing and collaboration.
Is ShareFile still part of Citrix?
Yes, ShareFile was acquired by Citrix in 2011 and is still a part of Citrix.
Can I use ShareFile for free?
Yes, ShareFile offers a 30-day free trial for all new clients which allows you to test all their services for free without limits.
Global rankings
4.1
4.5
4.4