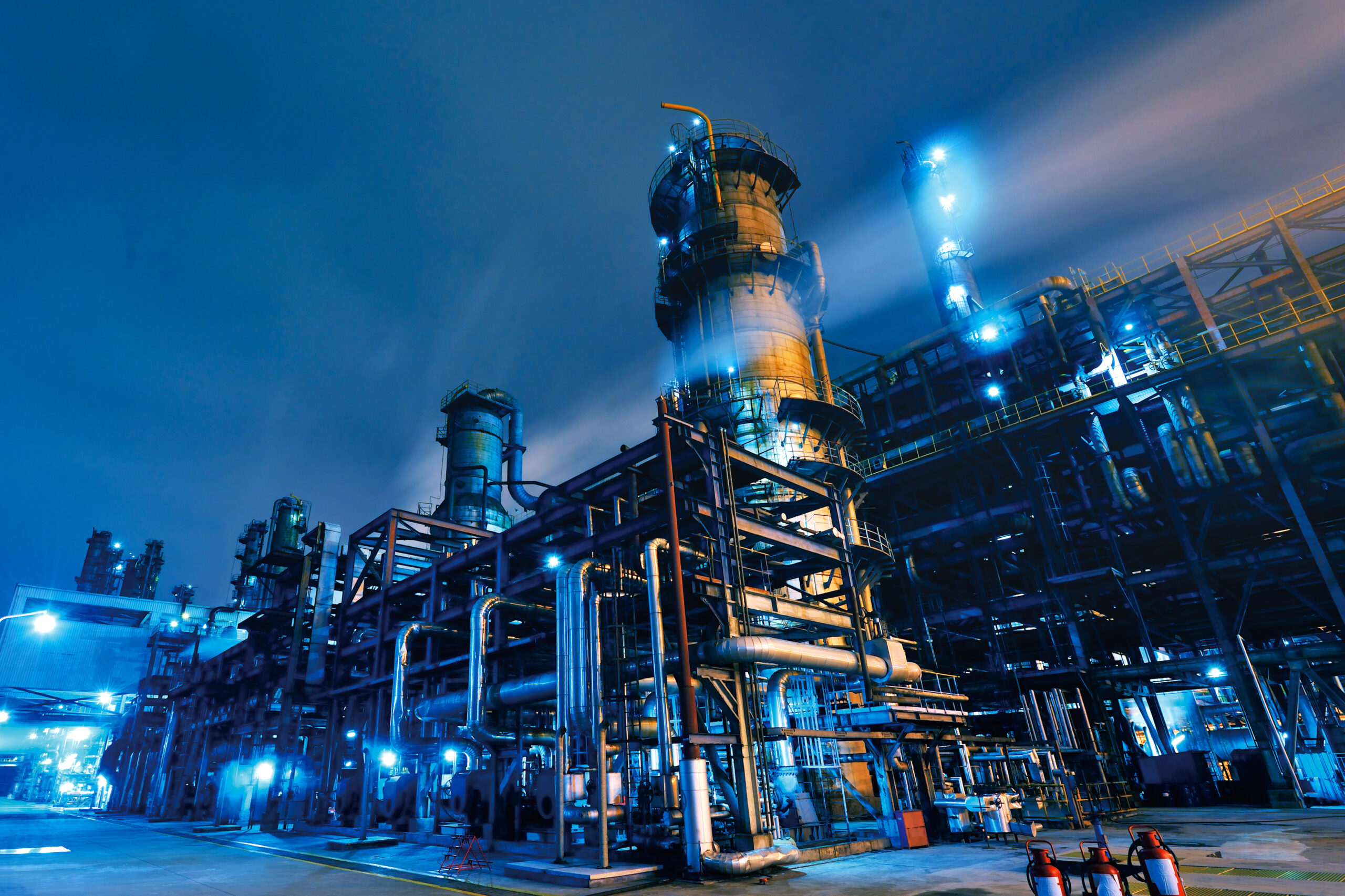 According to PwC's 2023 EU&R outlook, most M&A opportunities in the industry revolve around green energy, net zero emissions, and digitalization. Energy and power companies optimize, transform, or reinvent operations using M&A technology, such as virtual data rooms (VDRs). This article defines a virtual data room for energy and power, provides the most common use cases, and describes the top three VDR providers for the energy industry.
What is a virtual data room for energy and power?
A virtual data room for energy and power is a security-first online workspace with dedicated capabilities for M&A transactions, environmental audits, joint ventures, and other activities in the EU&R sector.
How do virtual data rooms benefit the energy and power sector?
Virtual data rooms offer the following benefits for the energy sector:
Secure file management
The energy and power sector is vulnerable to cyber threats due to immense operational complexity and decentralized, international cybersecurity leadership. Energy and power companies spend an average of $4.78 million per data breach, and it takes 204 days to identify a critical security issue.
Unique interdependencies between physical facilities and software technology create a vast attack surface for energy, utility, and power companies. To combat cyber attackers and secure energy transactions, successful companies use the following capabilities of virtual data rooms:
Comprehensive information rights management (IRM). You can benefit from instant access revocation for downloaded files, dynamic watermarking, built-in file redaction, and document permissions. With restricted viewing mode against camera-based attacks and screen capturing, VDRs protect businesses from malicious data use and unsolicited file sharing.
Ironclad infrastructure security. You can benefit from AES 256-bit data encryption at rest and in transit, regular malware scanning, redundant data centers, real-time data backups, and customer-managed encryption keys.
Full access control. VDRs use two-factor verification, IP whitelists, customizable session timeouts, single sign-on (SSO), and role-based data access to minimize attack surfaces. You can have peace of mind while working with confidential documents since VDRs exclude human error and phishing risks.
Regulatory compliance. Leading virtual data rooms are SOC 2 audited and comply with ISO 27001, GDPR, CCPA, LGPD, PCI DSS, FedRAMP, and other security standards.
Comprehensive analytics
Despite supply chain disruptions and the looming economic recession, the energy industry shows resilience in M&A activity, particularly in renewable energy projects and low-carbon deals. According to FTI Consulting, the U.S. low-carbon and renewable energy companies received over $100 billion in private equity investment in 2022.
Such deals require thorough due diligence (DD) of complex supply chains, ESG trends, and regulatory challenges. Successful buyers use VDRs to supplement the due diligence process with the following benefits:
Full audit trails. Audit trails help DD teams easily trace data issues. VDR systems track user, folder, and file activity, including logins, file views and actions, administrative changes, directory edits, and settings changes.
Activity reports. Dealmakers get continuous updates on deal flows using activity dashboards and reports. VDRs generate color-coded, drill-down activity reports at all levels, including users, folders, and individual files.
Efficient workflow management
Michelle Grant, Canada EU&R Deals Leader at PwC Canada, expects a surge in biofuels, critical minerals, e-mobility, and on-site generation deals next year. Employees, operations, and supply chains need coordinated governance in these complex transformative deals. Here is how virtual data rooms can help:
Centralized data management. Businesses can upload, store, and access sensitive documents in a protected, centralized data repository. You can navigate content in images, PDFs, and text files using optical character recognition (OCR) search.
Efficient deal workflows. Dealmakers can use flexible Q&A workflows with auto-forwarding, in-app messaging, task workflows, and progress dashboards to support project governance and decision-making.
Professional branding
According to EY's purchase price allocation study, intangible assets, including brands and goodwill, can comprise as much as 29% of the deal price. Businesses can improve brand positioning before and during M&A with VDRs' branded workflows:
Customizable agreements. You can enforce NDAs, NSAs, and Terms of Use agreements upon data room login.
Language settings. VDRs allow you to automatically translate the index into different languages, supporting multinational workflows.
Customizable look and feel. You can configure customizable watermarks, make branded emails, and set up a branded workspace with your logo and color scheme.
What are the biggest data room vendors used in the energy industry?
The global virtual data room market reached $2.2 billion in 2022, represented by over 100 data room vendors. This market is consolidated, with definitive leaders across industries, including energy, healthcare, IT technology, and legal. Below, you can compare the three best virtual data rooms for energy and power.
iDeals
iDeals, Capterra's Top Performer, offers a balanced data room experience for all kinds of energy projects. You can benefit from flexible Q&A with subject-matter experts and approver workflows, auto-generated project reports, in-app file redaction, OCR search, bulk file sharing, and customizable integrations.
iDeals offers eight levels of access permissions, full IRM with instant data erasure, IP whitelists, session timeouts, dynamic watermarks, and redundant infrastructures.
Best features:
Unlimited preparation period
Unlimited data rooms, admins, and users
Unlimited live training with a dedicated data room expert
24/7/365 multilingual support chat with 30 seconds response time
Dedicated project manager
SSO and MFA support
SOC 1/2/3, ISO 27001, GDPR, HIPAA, CCPA, LGPD, PCI DSS compliance
Intralinks
Intralinks offers robust VDR features supplemented with AI capabilities. You can benefit from Q&A workflows with bulk question import, AI-assisted buyer tracking, integrated redaction, and Zoom support. Intralinks offers eight levels of data access, IRM with access revocation, and customizable watermarks.
Best features:
Dedicated project manager
Pre-configured VDR workflow templates
24/7 multilingual customer assistance
SSO and MFA support
SOC 1/2/3; ISO 27701, 27001, 27017, 9001, and GDPR compliance
Datasite
Datasite offers powerful VDR features while significantly emphasizing AI capabilities. You can benefit from AI data tracking and organization, AI-based search, and Q&A with customizable approver workflows. Datasite secures energy deals with four content access permissions, IRM, watermarking, and AES data encryption.
Best features:
24/7/365 multilingual customer support
VDR academy and training certification
SSO and MFA support
SOC 2; ISO 27001, 27017, 27018, 27701; GDPR, CCPA, and AAP compliance
What do energy companies use VDRs for?
Energy and power companies use data rooms for many applications, including the following:
M&A and due diligence
Global M&A volumes in the EU&R sector remained consistent for the past five years, averaging at ~2,500 deals a year, while M&A digitalization rapidly accelerated. In 2023, most deals focus on improvements through digitalization at all levels. Energy and power dealmakers use virtual data rooms for the following:
Deal governance. Businesses use VDR capabilities to process documents, negotiate terms, track issues, and supervise activities before, during, and after M&A deals.
Deal security. VDRs protect deal workflows from data breaches, contract violations, employee solicitations, and a lack of evidence in legal proceedings.
Due diligence. Businesses leverage powerful collaboration and analytics capabilities to conduct document reviews, on-site inspections, market analyses, synergy evaluations, and other DD tasks.
Divestitures
Global economic conditions have become unfavorable for the oil industry, marked by a 36% drop in deal volume from Q4 2022 and increasing divestments in the deal composition. As much as 80% of energy companies divest their carbon-reach assets amidst regulatory scrutiny and actively use M&A technology to support deals. Businesses use virtual data rooms to facilitate the following divestment activities:
Divestment optimization. VDR capabilities accelerate complex processes related to asset untangling, regulatory considerations, and asset valuations.
TSA implementation. VDRs help businesses plan, draft, implement, and close transition service agreements for divested assets.
Environmental audits
Major political powers, including the U.S., the EU, China, and India, develop new energy efficiency regulations and objectives. For instance, European companies need to deliver 86% more energy savings in 2024-2030 than last year.
Tightening regulations increase the number of environmental audits in the energy sector. This encourages companies to make audits more efficient with data rooms:
Better data accuracy. VDRs have strong version control capabilities and ensure easily traceable data points, allowing for better data analysis and issue tracking.
Efficient data sharing. VDRs help business departments collect KPIs and share data with auditing teams while ensuring ironclad security.
Regulatory compliance and reporting
According to PwC's 2022 global risk survey, 43% of energy companies are concerned about regulation tightening, environmental sanctions, and sanctions related to the Russian-Ukrainian war. Many businesses also use VDRs to optimize regulatory matters with the following:
Secure collaboration. VDRs help auditors, legal advisors, and business partners collaborate on environmental audits, investigations, and reporting processes in one system.
Comprehensive reporting. VDRs allow businesses to generate detailed activity reports and comply with internal and external reporting requirements.
What are VDR alternatives?
Companies can use regular file-sharing solutions, emails, and workspaces in day-to-day activities. Meanwhile, VDRs are specifically designed to secure complex business activities. Below, you can compare physical data rooms, VDRs, and cloud storage solutions against industry-leading criteria for high-level business collaboration.
| | | | |
| --- | --- | --- | --- |
| Criterion | Secure data rooms | Physical data rooms | Google Drive |
| Unlimited document storage | Yes | Yes | Yes |
| Instant file sharing | Yes | No | Yes |
| Real-time communication | Yes | N/A | N/A |
| Digital workflows | Yes | No | N/A |
| Zero-trust security measures | Yes | N/A | No |
Key takeaways
Energy and power companies leverage virtual data rooms to optimize and secure M&A, due diligence, divestments, audits, and reporting processes.
Virtual data rooms secure business processes, optimize reports, and ensure seamless communication in one centralized workspace.
Virtual data rooms combine the best features of cloud storage solutions and digital workspaces and outclass physical data rooms in every aspect.