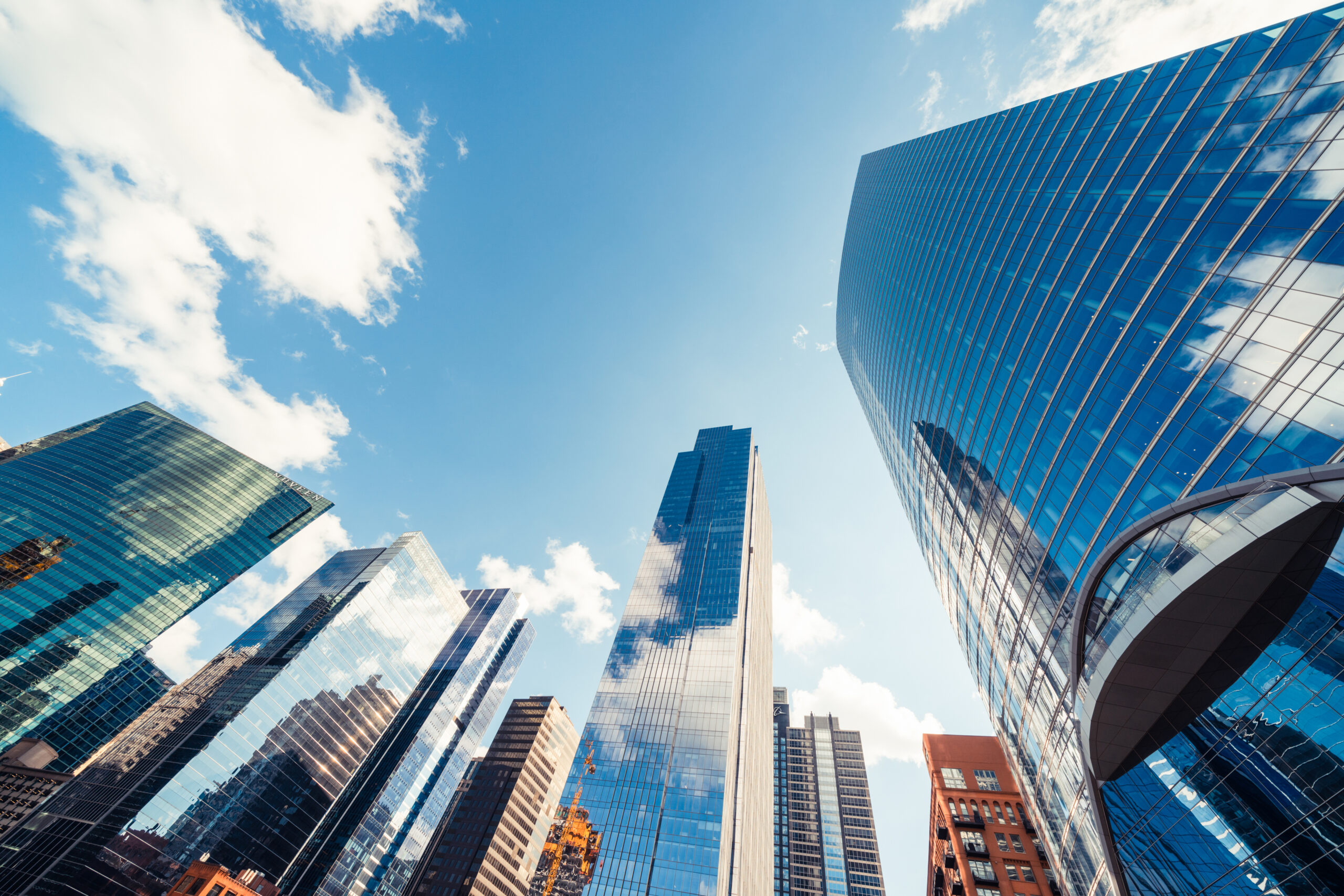 Although the 2023 real estate industry is over 60% down to historical highs two years ago, there is an opportunity for resilience and future market growth. Real estate dealmakers recalibrate their strategies, focusing on restructuring deals, seizing distressed opportunities, and accumulating assets.
All these activities require robust tools, such as virtual data rooms (VDRs), for accuracy, efficiency, and scalability. This blog post defines a data room for real estate, provides the top five use cases, and compares the five best VDR providers for real estate management.
What is a data room for real estate?
VDRs have long been the gold standard for information exchange, data security, and collaboration during real estate deals. As rapid digitalization comes in, VDRs experience a massive surge in adoption, with the global VDR market projected to grow by 13.9% annually in 2023-2028.
A virtual data room for real estate is a security-first digital workspace built for M&A, portfolio management, property sales, due diligence, and other business activities in the real estate industry.
Top 5 use cases for real estate data rooms
Real estate professionals leverage VDRs to securely collaborate and deal with massive volumes of sensitive information in many activities, including but not limited to the following:
1. Due diligence
2. Real estate portfolio management
3. Asset management
4. Restructuring
5. Secure file sharing with partners and investors
Due diligence
Real estate due diligence (DD) investigation may be lengthy, taking between 30 and 90 days. It also carries several risks, including lack of information accuracy, time constraints, data leaks, and overlooked issues. Reports show that up to 60% of business transactions fail due to poor due diligence. However, real estate businesses and investors can minimize due diligence issues with the following data room benefits:
Structured investigation. DD teams have 24/7 access to a structured document repository. Task workflows, drag-and-drop features, and comprehensive reports streamline document reviews and help identify deal risks.
Top-notch security. Businesses reduce cybersecurity issues during real estate deals due to advanced security features, including role-based access, digital rights management, and user authentication control.
Real estate portfolio management
The U.S. banks are likely to lose $60 billion in the upcoming years, which creates headwinds for the real estate sector, especially for commercial properties. Continuous economic uncertainty makes real estate firms seek risk management solutions to maximize ROI. Virtual data rooms significantly facilitate real estate portfolio management tasks with the following features:
Enhanced financial analysis and reporting. VDRs enable automatic drill-down reports and dashboards with color-coded graphs that aid portfolio performance analysis. You can track historical performance and safely store sensitive financial data.
Comprehensive risk management. You can instantly access highly structured data, while comprehensive audit trails allow for ongoing risk monitoring and scenario planning. Portfolio managers can eliminate manual tasks and focus on meaningful decision-making.
Asset management
Today's real estate asset managers face many challenges, including increasing ESG pressure, digitalization, and technology proliferation that interferes with day-to-day operations. Virtual data rooms simplify daily management tasks with the following benefits:
Complete asset visibility. VDRs allow you to effortlessly categorize, automatically index, and instantly access unlimited asset materials in one secure place. You can use optical character recognition (OCR) search tools to find content in images, PDFs, spreadsheets, and text files.
Efficient information sharing. Asset managers can instantly share unlimited files with authorized parties, receive immediate feedback, and track asset activity. Real-time activity alerts, discussions, and file previews simplify collaboration within asset portfolios.
Restructuring
Up to 26% of real estate dealmakers lean toward distressed deals and restructuring opportunities as the industry still experiences a downturn.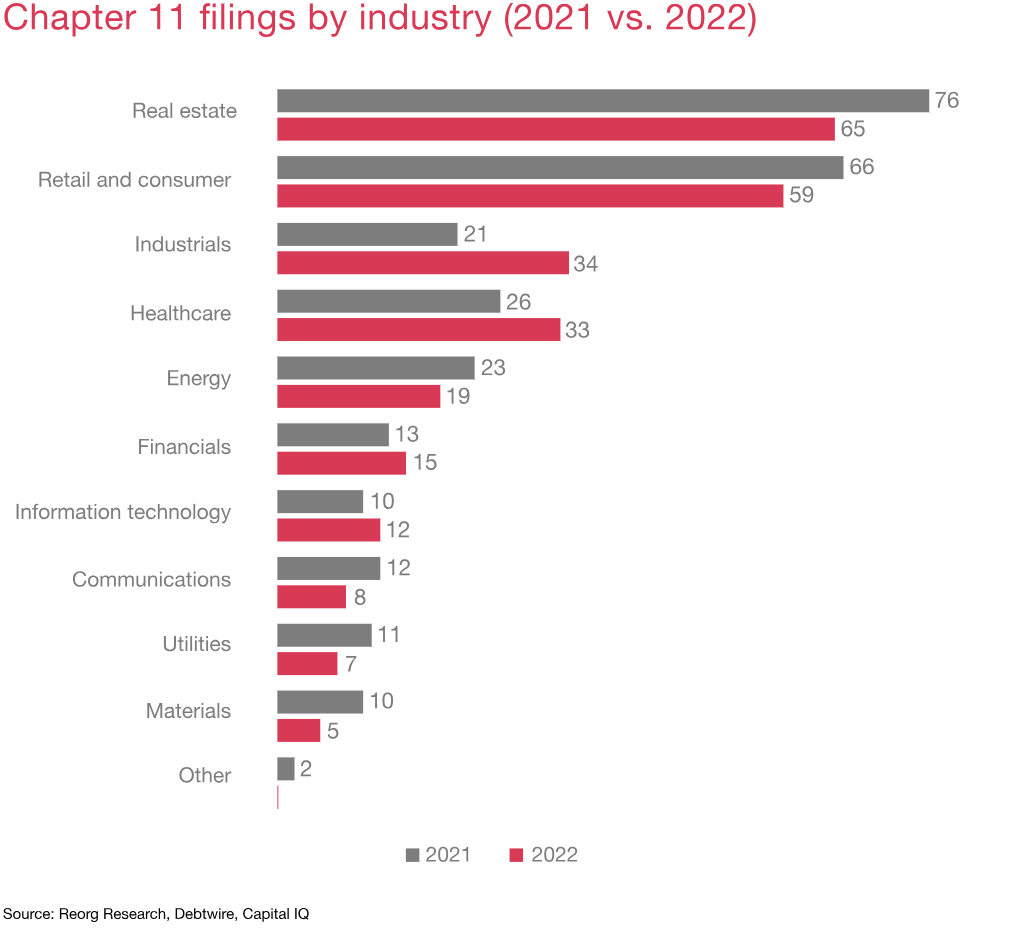 As the real estate industry has the highest number of Chapter 11 filings, dealmakers seize technology, including VDRs, to make the most of restructuring deals:
Improved negotiations. Due to seamless collaboration tools and software integrations, VDRs facilitate negotiations, legal management, asset valuations, capital infusions, and other complex decision-making processes.
Time savings. 24/7 access to deal materials, transparent workflows with coherent role distribution, and instant communication allow deal parties to act swiftly before insolvency proceedings occur.
Secure file sharing with partners and investors
Regular file-sharing solutions may not be sufficient when dealmakers exchange hundreds of confidential documents. Emails and spreadsheets are prone to human error and security issues that rapidly erode deal value. Thus, according to IBM, the average data breach cost reached $4.45 million in 2023.
Meanwhile, security-first apps, such as VDRs, can save up to $1.76 million on cybersecurity and prevent costly data breaches for all kinds of organizations due to the following benefits:
Full control of data usage. VDRs allow you to decide which users access files and folders within the data room. Enable 100% access or make specific content private, depending on your preferences.
Zero-trust security principles. VDRs follow "never trust, always verify" principles, minimizing the chances of unauthorized access and unsolicited file sharing. Users must regularly authorize and prove their identity to access VDR content.
Real estate due diligence checklist
Real estate professionals may work with different documents during due diligence, M&A transactions, property sales, and other real estate projects. The scope of documents may vary depending on the type and stage of the deal. Here is the checklist of real estate documents required to start a project.
Due diligence area
Real estate checklist sample
Real estate ownership
Title deeds and chains of title
Warranty deeds
Executor's deeds
Certificates of title
Land patents
Zoning matters
Finances
Income and expense statements
Rent rolls
Utility bills
Property tax records
Insurance policies
Capital expenditures
Tenant financial statements
Environmental assessment expenses
Property
Property inspection reports
Property appraisal reports
Blueprints and plans
As-built drawing
Maintenance and repair records
Property surveys
Landscaping plans
Structural engineering reports
Health and safety reports
Tenant
Application forms
Estoppel certificates
Contact information
Screening reports
Security deposit records
Renewal agreements
Complaints and maintenance requests
Legal
Purchase and sale agreements
Lease agreements
Listing agreements
Letters of intent (LOI)
Assignment and assumption agreements
Escrow agreements
Joint venture agreements
Non-disclosure agreements (NDAs)
Mortgage notes
Due diligence reports
Legal and regulatory compliance notices
Litigation documents
Settlement agreements
5 benefits of virtual data rooms for real estate
Virtual data rooms are best-in-class M&A tools, delivering up to $75 million in additional value during $1 billion + business transactions. VDRs have the following benefits for real estate transactions:
Secure portfolio and asset management. VDRs allow portfolio and asset managers to benefit from analytics and reporting features while ensuring top-notch security. Virtually impenetrable 256-bit encryption, two-factor authentication, redundant infrastructure, session timeouts, and user security impersonation minimize data breach chances.
Investor and board communication. You can work with sellers, buyers, investors, partners, and advisors on a centralized workspace platform. You can replace disconnected apps, emails, and spreadsheets with built-in Q&A workflows, in-app messaging, discussions, tasks, and comments. Many VDR providers, including iDeals and Intralinks, offer dedicated workflows for board directors, including agenda builders, meeting tools, and meeting minutes trackers.
Regulatory compliance. VDRs comply with data privacy standards, including GDPR, HIPAA, CCPA, HITRUST, and FedRAMP. Deal parties have peace of mind while working with sensitive data, such as patient info in healthcare deals, tenant details, construction plans, title deeds, lease agreements, and tax records.
Activity tracking and reporting. VDRs generate comprehensive activity reports with timestamps, including logins, uploads, downloads, views, prints, edits, and permission changes. Admins can see who does what at any time, ensuring version control, transparency, and accountability.
Advanced permission settings. VRDs allow you to set content access permissions on a group, user, folder, and file level. You can change permissions or instantly revoke access to downloaded files on any device using information rights management (IRM) capabilities. iDeals virtual data room provides the most flexible permissions due to eight access levels.
What are the best VDR providers for real estate?
We selected the five VDR market leaders with powerful capabilities for real estate management:
iDeals
iDeals VDR allows businesses to run multiple real estate deals using smart workflows, industry-leading security features, and dedicated mobile applications.
iDeals real estate data room offers advanced customizable Q&A with approver workflows, built-in document redaction, FTP file sharing, CMS integrations, OCR search, and drill-down project reports.
You can secure real estate deals using eight levels of access permissions, dynamic watermarks, encrypted downloads, session timeouts, IP address whitelists, and instant file access revocation on any device.
Best features:
Unlimited trial period
Unlimited projects, admins, and users
Unlimited live VDR training
99.95% SLA-guaranteed uptime
24/7/365 customer support in 14 languages
SOC 1/2/3, ISO 27001, GDPR, HIPAA, CCPA, LGPD, PCI DSS compliance
Intralinks
Intralinks VDRPro offers robust VDR capabilities combined with AI support and video collaboration. You can enhance onsite inspections with Zoom integration, Q&A workflows with question priorities, AI redaction, automated indexing, and DealCentre integration. You can secure real estate deals using eight levels of permissions, customizable watermarks, and instant file access revocation.
Best features:
Dedicated customer service managers
Preconfigured deal templates
Multilingual customer support
ISO 27701 and GDPR compliance
Datasite
Datasite enables strong VDR capabilities and several AI tools for enhanced data automation. You can manage your real estate deal lifecycle with an AI-based search engine, automatic data categorization, DD trackers, customizable Q&A, and AI-powered redaction. You can protect deal workflows using four document permissions, watermarks, and non-plugin IRM.
Features:
Proprietary VDR training and certification
24/7/365 customer support in 20+ languages
SOC 2; ISO 27001, 27017, 27018, 27701; GDPR, CCPA, AAP compliance
Onehub
Onehub emphasizes simplicity and collaboration while ensuring industry-leading document security. You can enhance real estate deals using an FTP getaway, secure file links, online file viewer, task workflows, Google Drive integration, and in-app messaging. You can secure sensitive data using session timeouts, complex passwords, access revocation, user and document permissions, and role previews.
Best features:
14-day free trial
Unlimited workspaces, users, and storage
DocuSign e-signature integration
24/7 phone support and customized VDR training
Dedicated customer success managers
SOC 2, ISO 27001, GDPR, FISMA, PCI DSS Level 1, HIPAA compliance
DFin Venue
DFin Venue enables strong capabilities for accelerating real estate transactions while ensuring robust data protection. You can simplify lease management and due diligence using AI contract analysis, multi-file redaction, real-time data room insights, and scheduled reports. You can secure deal workflows using delayed invitations, automatic watermarks, access permissions, and IRM.
Best features:
24/7/365 country-specific customer support
Localization in 10 languages
Instant page count within VDR billing
SOC 2, ISO 27001, HITRUST, GDPR, HIPAA compliance
Bottom line
Virtual data rooms are must-have tools for many real estate activities, including portfolio and asset management, restructuring, due diligence, and file sharing.
VDRs save up to $1.7 million on cybersecurity expenses and prevent over $4 million in data breach costs.
VDRs ensure seamless collaboration, enhanced reporting, convenient file sharing, and efficient board communications during real estate transactions.