11

Overall rating:
3.8

/5

Average
Year founded: 2005 Located: Redwood, USA Website: box.com
4.2
Ease of use
Average 4.1
2.9
Customer Support
Average 3.9
4.3
Ease of setup
Average 4.2
Global rankings
4.2
4.4
4.4
Box virtual data room software:
the complete guide
Box is a web-based virtual data room provider that helps to facilitate due diligence and team collaboration across financial, technology, and bio-scientific industries.
Box provides data room services across different industries and is used for M&A due diligence, bankruptcy, and restructuring, IPOs, fundraisings, clinical studies, biotech licensing amongst other industries. It is preferred for its affordability and ease of collaboration between teams, and small-scale businesses can rely on it for functionality in its simplest terms.
Software screenshots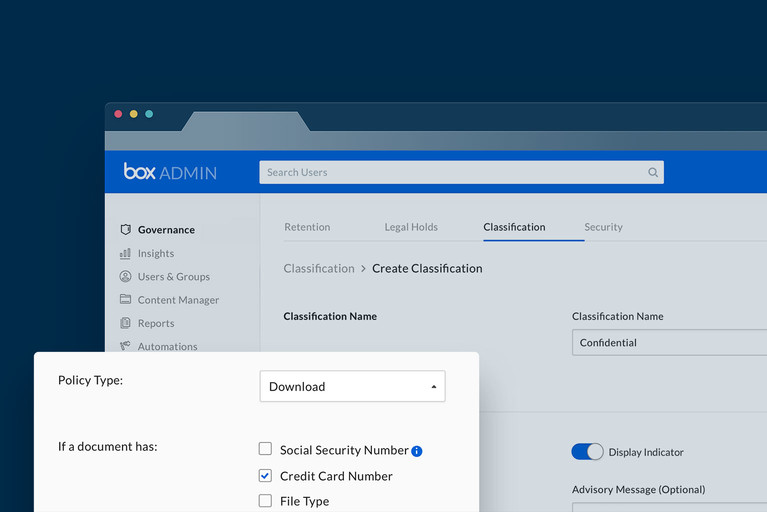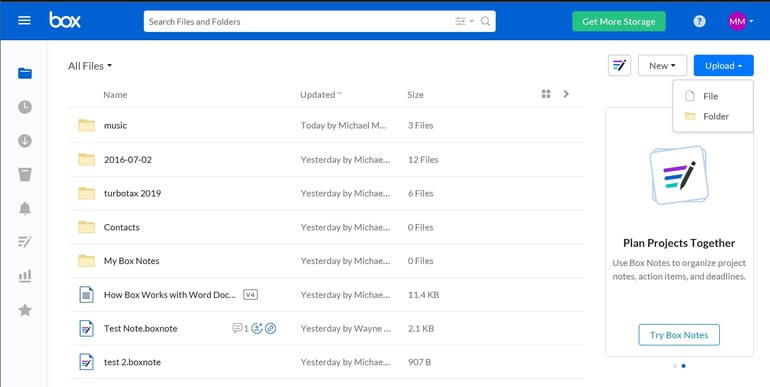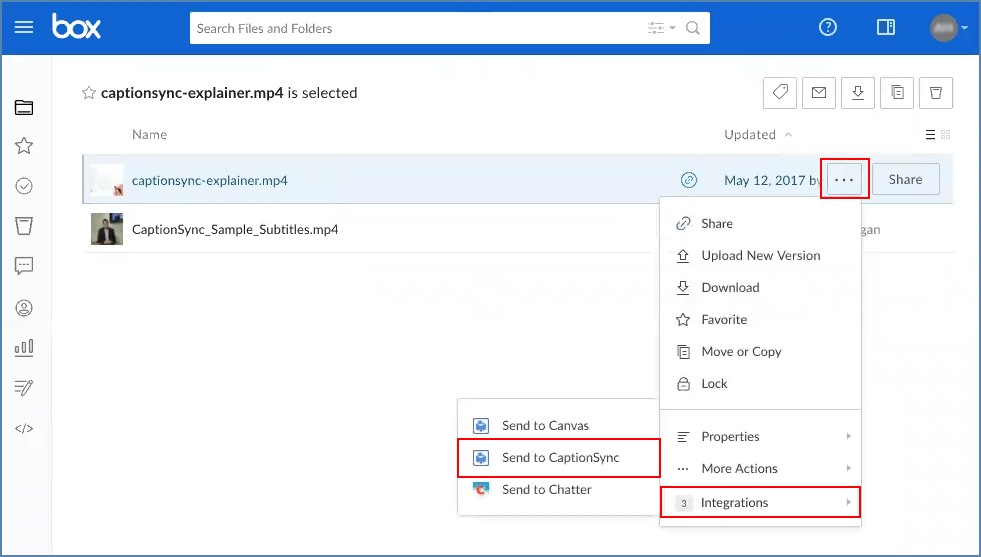 Box data room features
Security
Two-Factor Authentications
ISO/IEC 27001:2013 Certified
256-Bit SSL/TLS Encryption
Multiple Datacenter Locations
User and data management
Granular Document Permissions
View-Only Access
Prevention of Download and Copy
Customization
Customizable Document Watermarks
Branded User Interface
Custom Workflows and Features
Pros and cons
Most people enjoy using Box in team collaboration while sending the files in the most reliable and secure way. It provides 24hrs support and helps to train on the use.
Data is securely backed up and scanned against viruses to ensure that your document is kept secure and confidential. On top of that, Box can be used on Android and iOS securely and efficiently.
On the downside, Box has a basic design that makes it limited in how it can be used. It has been deemed not so effective as a data room for due diligence, but as a cheap data room provider that helps to provide seamless collaboration between teams.
External file sharing features
Document co-editing features
Easy file exchange, especially with large files
Unlimited storage under all plans
Built-in e-signature
No offline access
No warning about what content gets shared
Notorious design flaws led to data leaks
File versioning issues lead to duplicate documents
Pricing
The pricing of the data room is set at a fixed price and allows users to enjoy a 14-day free trial on its use. It features two packages that allow a user to pay $15 or $5 per person on a monthly basis based on the features requested.
Check price
Security features
Data is secured on Box using a 256-bit encryption technology that helps to ensure data is shared within authorized persons alone. Team members are given granular permission to only access documents and files that they are authorized to view, edit, or download. A data owner may restrict the printing and copying of confidential documents within the ecosystem of the data room. This data room service provider, also ensures that there's a limit of time that a user can access or use files within the data room as set by the data room owner. Access into the data room is done using a two-factor authentication system, for maximum data security, and can be managed via the mobile device of an authorized user.
Box ensures a limit on IP access, hence helping you control how many devices get to access the files in the data room. Essentially, it also allows you to group users who require the same level of access under a preset permission level.
As a virtual data room designed to enhance document sharing among teams and individuals, it makes it easy for most users to get things done in the most secure way and without any locational limitations. Here's how:
Customization. Box allows you to customize documents in unique designs and colors that resonate with your brand. You may also choose to add logos watermarked on such documents as proof of ownership and originality.
E-signatures. Users are able to append their signatures on the documents and are equally notified of changes made on documents within their level of access.
Convenient link sharing. The system allows users to create unique links that can be shared in confidentiality with other users of the document for ease of access.
Lots of supported file formats. Box supports a variety of file formats used across different industries, ranging from JavaScript, pdfs, to rtfs, and many others. This allows you to confidently upload different file types for easy access.
Drag-and-drop upload. A simple drag and drop feature allows you to upload as many files at once, without needing to select across different folders.
Intuitive indexing. With Box, it's easy to find any document at a snap of your fingers, due to its indexing and numbering structure.
Multilingual interface. The data room service supports several languages, making it easy to collaborate with colleagues without limitations.
Top 3 data rooms software
1
Overall rating:
4.9

/5

Excellent
Check price
2

Overall rating:
4.7

/5

Good
View Profile
3

Overall rating:
4.6

/5

Good
View Profile
Comparison of the top 3 data rooms
General business
Top use cases
M&A, Finance, Life sciences and healthcare, Energy, Real estate, Tech
M&A, Finance, Legal
M&A, IPO, Capital raising, Healthcare, Real estate
What users appreciate
Excellent support, easy-to-use, encryption and security features
Encryption, data analysis tool, support
Reliable support, comfortable platform
Features
Fence view
Granular access permissions
8 levels
4 levels
5 levels
Dynamic watermarking
Built-in redaction
Two-factor authentication
Advanced Q&A
Automatic reports subscription
Detailed audit trail
Auto-notifications about new activity
Custom branding
Support
Live chat
Email support
Phone support
FAQs
Can Box be used as a data room?
Box can be used as a data room since it provides VDR-grade security controls for enterprise file sharing. With Box, you can enable role-based access, document permissions, and watermarking. It also offers an audit trail, enhancing your reporting capabilities and increasing security.
What is Box data room?
Box data room is a secure workspace and file management platform with data room-grade security options. Over 100,000 businesses use Box as a data room for transaction management, fundraising, bankruptcy and restructuring, due diligence, and other business activities.
Is Box a VDR?
Box is a cloud file storage and collaboration platform with robust security features equal to those provided by virtual data rooms (VDRs). It supports two-factor authentication, 256-bit encryption, single sign-on (SSO), customer-managed encryption keys, and other security options.
How much does Box cost?
Box cost depends on the tariff plan you choose. The packs and prices are as follows: Business (13,50 EUR per user/month paid annually), Business Plan (22,50 EUR per user/month paid annually), Enterprise (31,50 EUR per user/month paid annually), and Enterprise Plus (custom) packs.

Global rankings
4.2
4.4
4.4