A virtual data room plays a significant role in securely managing the M&A due diligence process, bidding, restructuring, bankruptcy, and contract negotiations. It helps streamline key business operations, facilitate decision-making, and complete deals faster and more efficiently. 
There are numerous virtual data rooms on the modern market. And each provider seems to have an entirely unique approach to putting a price on their product. Such an inconsistent variety of virtual data room pricing leads to a great deal of users' confusion.
Luckily, there are a few tricks that can help easily navigate between available data rooms and pick a solution that fits your budget. Let's take a closer look at different data room pricing factors, including cost-formation models, features and extras that affect the final price, and more.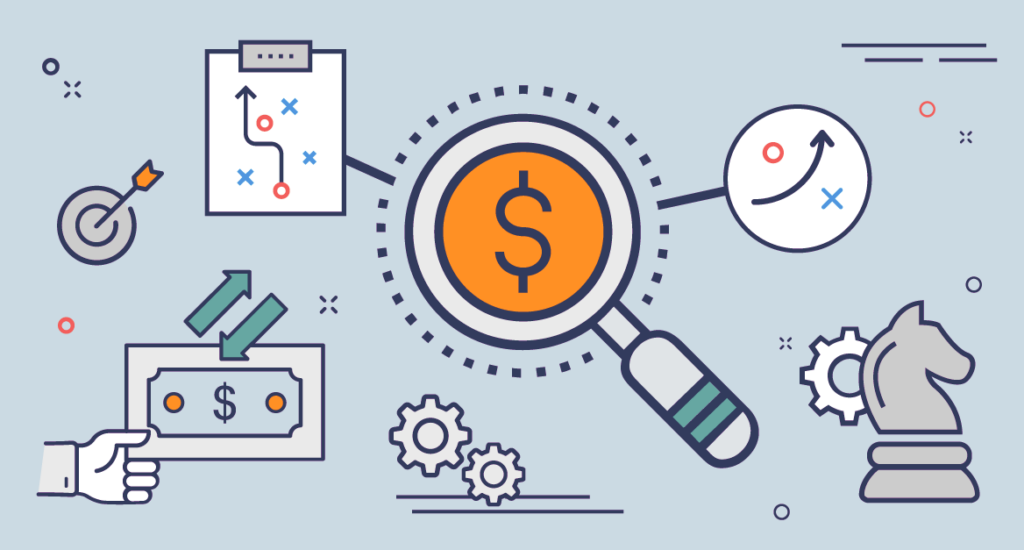 4 main data room pricing strategies
Every data room provider grants access to a specific set of features and services, essentially creating a unique value offer for the clients. But there are several common virtual data room pricing patterns that apply to most providers.
Per-page. The majority of data rooms work as secure document storage and exchange platforms. Therefore, some providers charge according to the number of files stored. Typically, the provider will offer a few fixed per-page dataroom pricing solutions with an option to add extra files at an additional charge.


Best for: Small and medium companies with minimal paperwork flows.


Per-user. Virtual data rooms that charge for the number of users licences focus on the people who will actively collaborate on data rather than just view it. Some providers also differentiate administrative users, which can affect the layout, structure, and workflow of the data rooms.


Best for: Small companies that operate with large document volumes.


Storage volume. Per-GB data room pricing offers different levels of storage capacity. The users can store as many files as they need to as long as the total file size doesn't exceed the limit. Similar to the per-page and per-user approaches, additional storage is charged separately.


Best for: Small, medium, and large companies that don't work with heavy video or audio files.


Fixed plans. Flat fee or subscription-based dataroom pricing is the most common strategy among modern providers. A plan would typically accommodate users based on their company size or industry. And the user, storage, and feature capacities of such virtual data rooms come in either pre-determined or customized packages.


Best for: Any company size and any type of project.
Features that determine the data room pricing
At this point, virtual data rooms have to adhere to strict standards to meet the clients' expectations and successfully compete with the other solutions. Several of those fundamental aspects affect the cost of the data rooms.
Security

Virtual data rooms guarantee sensitive document safekeeping through a combination of physical server maintenance and sophisticated software protocols. Higher levels of protection typically translate into higher dataroom pricing.

Ease of use

Data rooms that offer enhanced functionality, platform adaptability, and intuitive interfaces tend to have big expert teams, which in turn affects the virtual data room pricing.
Project management

Project management and workflow capabilities go beyond the traditional functions of virtual data rooms. Hence, another level of data room pricing.

Analytics

Reporting is yet another software addition that allows the users of data rooms to make faster, informed decisions based on virtual data room activity.
The best virtual data rooms
Here is a brief summary of the best data rooms on the current market, their offered features, and virtual data room pricing approaches.
VDR Provider
Best for
Pricing plan
Price
Storage
1.
iDeals
#All industries
#M&A
#Due Diligence
#Finance
Flexible
Unlimited
2.
Intralinks

#M&A
#Finance
#Due diligence
$$$
Not provided
3.
Datasite

$$$
Not provided
4.
Onehub

$$
5 GB – Unlimited
5.
Donnelley Venue

$$$
Not provided
6.
Ansarada

#All industries
#Accounting
$$
Not provided
7.
Sharevault

#Accounting
#Legal
#Finance
Not provided
Not provided
8.
HighQ

$$
Not provided
9.
Smartroom

$$$
Not provided
10.
Securedocs

$$$
Not provided
11.
Box

$
5 GB
12.
Transcend

#All industries
#Finance
#Legal
$$$
Not provided
Extra features that might affect the virtual data room cost
Apart from the bare essentials, virtual data rooms can elevate the user experience with several helpful additions.
Branding

Some data rooms can be customized to match the user's brand identity or even perform as white-label software. Customization can help users build a stronger image in the eyes of investors and partners.

Advanced security

On top of the essential security, data rooms can allow users to further improve the way sensitive data is handled. And although features like IP-based restrictions, customizable user roles, or customer-managed encryption are not equally important to all projects, the virtual data rooms that offer such elaborate capacity essentially provide more value.

An ability to access the data rooms from any device or platform can significantly speed up the deal handling process. This includes options like web-based access, smartphone and tablet applications, and no-plugin IRM. In some cases, this is factored into the data room pricing.

Automated document management

When virtual data rooms facilitate large projects with extensive file volumes, arranging the content can be very time-consuming. Some providers offer AI instruments that help structure data rooms according to the user's preference.
Is data room pricing the most important factor in VDR selection?
Although data room pricing plays a significant role in the user experience, it shouldn't serve as the foundation for comparing available data room providers. However, it's good to evaluate what contributes to each virtual data room pricing structure and make sure the cost corresponds to the quality.
What should be taken into consideration in the first place is the security of a data room, as this is the key feature in business deals. A VDR should earn all security internationally recognized certifications, take care of infrastructure security, physically protect data, create real-time data backups, and have multi-layered data encryption.
Another characteristic to pay attention to is the convenience and ease of use of a data room. This includes easy access from mobile devices, integration with other software like Microsoft Office or SalesForce, total access control, and flexible usage-based storage.
Reasons to invest in a virtual data room solution
Nowadays, companies have many options when it comes to storing and sharing confidential documents. Two of the most popular solutions are virtual data rooms and traditional cloud-based storage.
While cloud-based storage sites like Dropbox or Google Drive are suitable for household users, it would be better for businesses to consider VDR providers as they provide much more secure and convenient document-sharing services.
Let's compare conventional cloud and data room storage to see their main advantages and disadvantages.
Virtual data rooms vs. cloud storage
The main differences between the two solutions lie in such characteristics as security, customer support, and advanced features for document and user management, reporting, and communication.
| | | |
| --- | --- | --- |
| | Cloud storage | Virtual data room |
| Security | Only basic security certificationsNo advanced features for secure data storage | Security certifications like SOC 2, ISO 27001, SSAE 16, and GDPR complianceDocument security features including dynamic watermarking, fence view, and remote shredAccess security features like two-factor authentication, permission-based user roles, and time and IP access restriction |
| Customer support | A regular help centerCommunity forums | 24/7 professional support serviceMultichannel support via email, phone, or live chatbot Support in multiple languages A help center with tutorials, training videos, and FAQs |
| Features | Basic file sharing and storage featuresNo advanced tools for collaboration, file activity tracking, or reporting | Document management features such as drag-n-drop, bulk upload, automatic index numbering, and built-in electronic signatureUser management features including bulk user invitations and detailed user permissionsReporting features like user or file trackingCommunication features such as individual or group chats |
Thus, free cloud storage can never be a substitute for professional virtual data room software created specifically for storing and sharing sensitive business documents.
To sum up, here are the main reasons for investing in a virtual data room:
Tools for secure and comfortable management of all kinds of business deals
Full control over confidential information and user actions
Advanced security solutions
Professional support ready to assist 24/7
Features for managing multiple deals simultaneously
Affordable pricing model
Key takeaways
Let's summarize what users should know about data room pricing structures.
The main pricing models include per-user, per-page, storage size, and fixed-priced plans.
Features that determine the data room pricing include security, ease of use, analytics, document, and user management.
The most important criteria when choosing a VDR are its security and user-friendliness.
Free cloud storage is good enough for household users, but not for business needs.
As there are many virtual data rooms, it's important to take your time and thoroughly compare the options. Visit our main page to find the top virtual data rooms and choose the most suitable for your needs.