3

Overall rating:
4.6

/5

Good
Year founded: 1967 Located: Minneapolis, USA Website: datasite.com
4.5
Ease of use
Average 4.1
4.3
Customer Support
Average 3.9
4.1
Ease of setup
Average 4.2
Global rankings
5
4.7
4.7
Datasite virtual data room software:
the complete guide
Datasite provides its users with virtual data room solutions. They incorporate over 50 years of experience with M&A deals to create a tool to facilitate mergers and other business dealings. As a result, Datasite has helped companies fundraise, complete due diligence, and is one of the most recognizable virtual data room providers on the market.
Security is sought after in the data room industry, but what kinds of special security features does Datasite employ in its software?
Software screenshots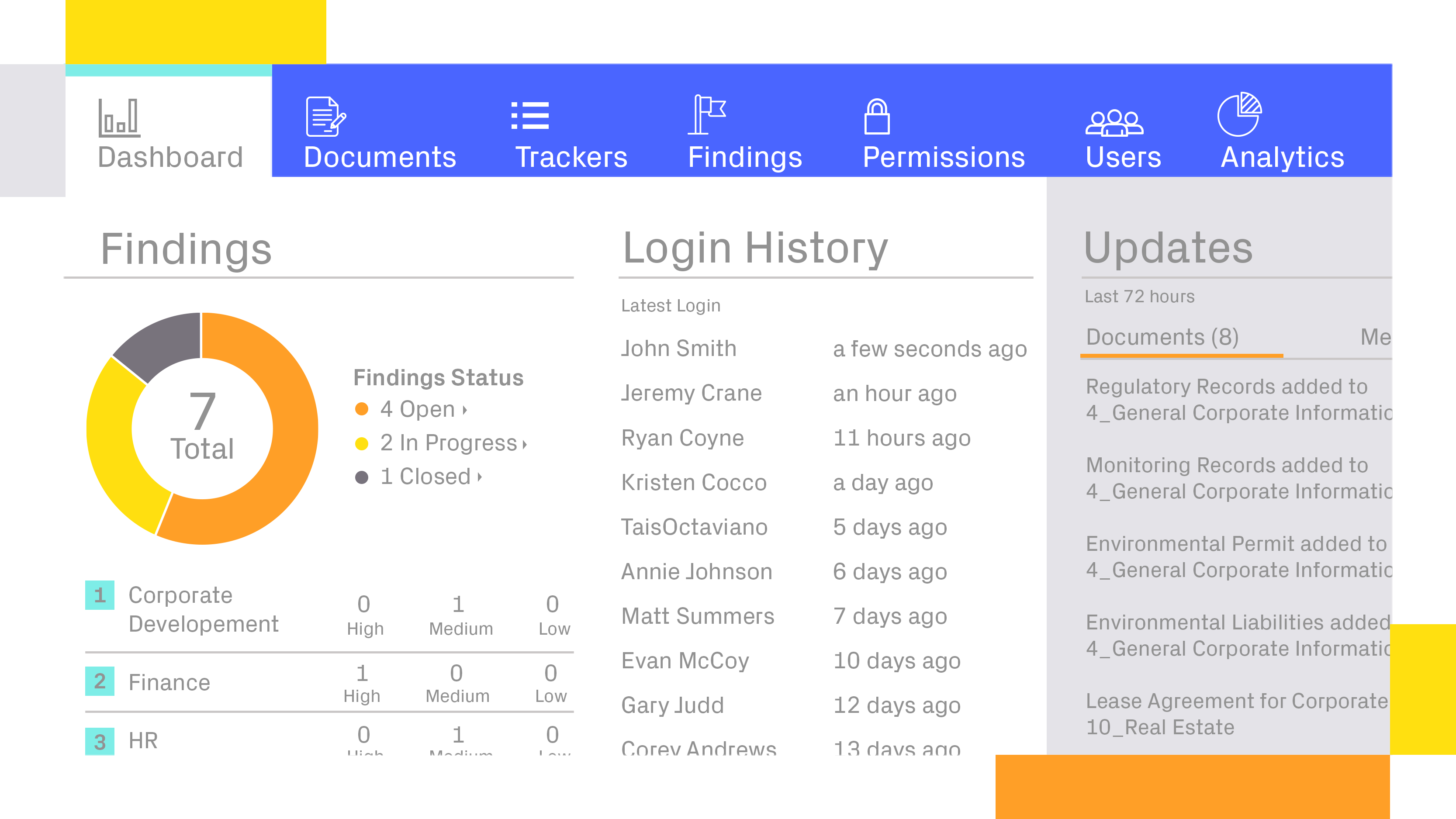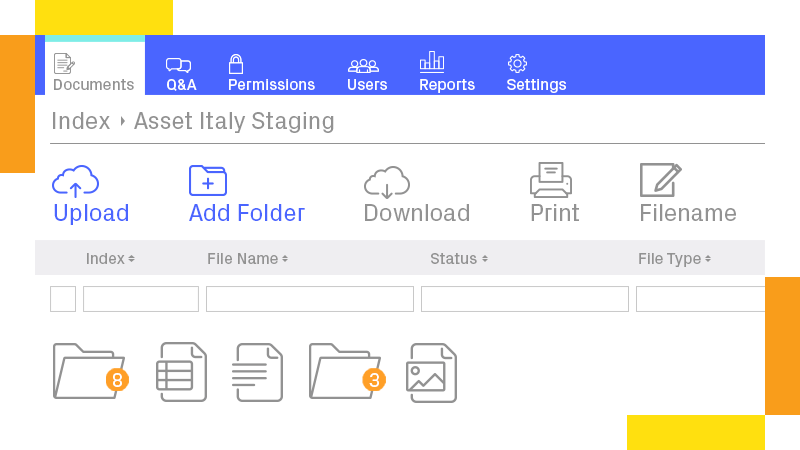 Datasite data room features
Security
Two-Factor Authentications
ISO/IEC 27001:2013 Certified
SOC 1 Certified
GDPR Compliant Certified
SSAE 16 Certified
Data Backup
User and data management
Optical Character Recognition
Document Version Control
No Plugins
Granular User Permissions
Permission Groups
View-Only Access
Customization
Branded User Interface
Custom Workflows and Features
Custom Login Page
Pros and cons
Now, let's take a look at some pros and cons of the virtual data room. What are users noticing that might help you decide on choosing the right solution for your company?
Optical character recognition tool for easy search
Polite and timely customer service
Easy drag-and-drop document uploading
Robust security options
Reporting available in PDF, PNG, and CSV
Unpredictable page-based pricing structure
Cumbersome and counterintuitive permissions management
No desktop sync feature
Missing highlights for new documents
Pricing
Pricing of this particular data room provider is straightforward — only one plan with unlimited storage and an unlimited number of users. However, plans are customized to meet your company's specific needs, contact them directly for a personalized quote. Datasite is a customer-centric company; they will work with you to find a plan that best suits your needs. Datasite also guarantees liability for any damages up to 420,000 euros.
Check price
Security features
Datasite's ironclad security is GDPR compliant, and they are also ICO 27001 certified. Two-factor authentication and additional security features inside of the data room make them an almost impenetrable file fortress. Through the ability to obscure sensitive data and give permission to groups or individual users, the files held in the Datasite virtual data room will be safe from leaks and other security breaches. Not to mention that it also has a built-in file management system.
Finding files in that space is not difficult due to Optical Character Recognition (OCR), and with the help of the software's internal AI, you can quickly access required documents. Search results can be generated in 14 languages, and you can translate files inside the data room into 21 languages. Add to that smart categorization tools and document preview, and it makes the Datasite offer even more enticing.
Top 3 data rooms software
1
Overall rating:
4.9

/5

Excellent
Check price
2

Overall rating:
4.7

/5

Good
View Profile
3

Overall rating:
4.6

/5

Good
View Profile
Comparison of the top 3 data rooms
General business
Top use cases
M&A, Finance, Life sciences and healthcare, Energy, Real estate, Tech
M&A, Finance, Legal
M&A, IPO, Capital raising, Healthcare, Real estate
What users appreciate
Excellent support, easy-to-use, encryption and security features
Encryption, data analysis tool, support
Reliable support, comfortable platform
Features
Fence view
Granular access permissions
8 levels
4 levels
5 levels
Dynamic watermarking
Built-in redaction
Two-factor authentication
Advanced Q&A
Automatic reports subscription
Detailed audit trail
Auto-notifications about new activity
Custom branding
Support
Live chat
Email support
Phone support
FAQs
What is Datasite?
Datasite is a US-based enterprise virtual data room provider for full M&A lifecycle management, restructuring and bankruptcy, due diligence, and other business processes. Datasite offers data room solutions in 170 countries, helping companies cut deal time by up to 40%.
What is Datasite VDR?
Datasite VDR is a virtual data room (VDR) for private equity firms, investment bankers, M&A professionals, lawyers, and others involved in business deals.
Datasite VDR provides a cloud file repository, document redaction, access controls, Q&A workflows, and other powerful tools to close more business deals faster.
What kind of company is Datasite?
Datasite Global Corporation (founded in 1968) is an international SaaS company with over 5,000 employees and a $200 million estimated annual revenue. Datasite Global Corporation was acquired by CapVest Partners, an international private equity firm in 2020.
How much does Datasite cost?
Datasite pricing information is not disclosed on the official website. However, you can contact the Datasite sales team by phone or fill out the form on the provider's site to get all the pricing details.

Global rankings
5
4.7
4.7