The data room industry continues to accelerate the global deal scape with innovative solutions and ever-improving technologies. Company owners and executives choose virtual data rooms over physical data rooms because of the numerous features that ensure secure document sharing and facilitate financial transactions.
The due diligence process is one of the examples where virtual data room services are vital to the project's overall success. Virtual data room software solutions help companies create a due diligence checklist, share confidential documents, sign important contracts, and improve project collaboration.
Explore the mechanics of the modern due diligence process and learn a few essential tips for choosing the best data room for the task by reading this article.
What is due diligence?
In the corporate world, due diligence refers to a process of assessing the commercial potential and value via thorough documentation analysis. Here are a few examples:
Exploring the opportunities for a possible purchase
Acquisition of real estate, equipment, or other assets
Corporate mergers
Investment portfolio diversification
Substantial charity donations
Historically, the due diligence process took up significant amounts of time and effort, as it involved the expertise of various specialists and excessive volumes of data. What's more, companies used physical data rooms for conducting the due diligence process, which often required a lot of physical space and required the presence of authorized parties.
However, with the recent rise of virtual data rooms, companies started to digitize the due diligence process, saving time and funds. And perhaps the biggest data room shift happened in the mergers and acquisitions (M&A) sector.
What is a due diligence data room?
A due diligence virtual data room is basically a virtual online repository created specifically for conducting the due diligence process. It offers virtual data room users cloud storage for storing financial documents, corporate information, and other sensitive data can be stored.
With the help of an advanced virtual data room for due diligence, the sell-side and buy-side can facilitate the business transaction and collaborate on the deal more effectively.
Modern virtual data room providers offer a number of dedicated services traditional data rooms can't provide. However, the main reason company executives choose a virtual data room over a physical data room is the security measures every virtual data room provider takes.
However, there are many other features that the best virtual data rooms offer for successful due diligence. Some of the most popular services include reporting options, the ability to assign tasks and track progress, and collaboration tools.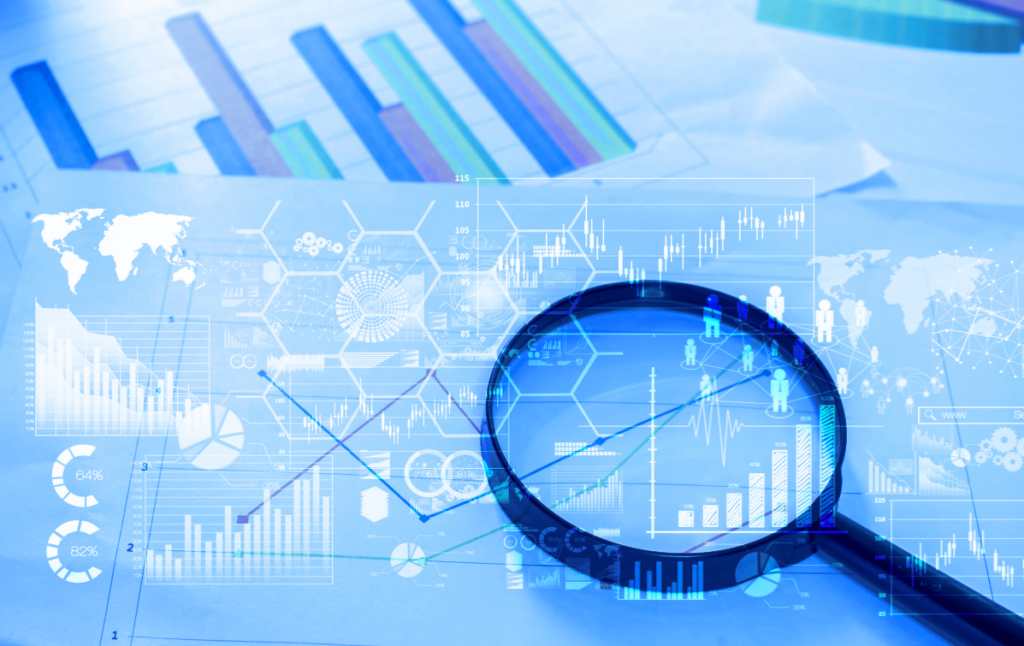 Due diligence as an M&A stage
M&A deal handlers rely heavily on virtual data room technology, allowing for both comfortable and safe workflow. When chosen correctly, a virtual data room will offer unique value at every stage of the operation.
Stage 1: Pre-marketing. The sell-side creates a due diligence data room checklist and gathers all the necessary financial statements and other sensitive documents in a virtual data room to prepare for the deal and take control of the situation.

Stage 2: Due diligence process. The buy-side accesses the virtual data room for due diligence to look into financial, legal, commercial, and other aspects of the seller's performance.

Stage 3: Post-merger integrations and operations. All parties use the virtual data room to ensure smooth and effective collaboration after the deal's closing.
But what are the specific benefits of employing a data room for due diligence?
How can a virtual data room help with due diligence?
The main challenge of due diligence is safe document sharing without compromising its confidentiality. This means multiple parties with various roles and privileges will need to assess the data in a convenient and safe way. And that's when the virtual data room providers come in.
Although the list of benefits the due diligence virtual data room brings is much longer:
A virtual data room ensures strong data protection from every possible angle, including access management as well as user-level and document-level control.

Improved communications inside an online data room allow for faster and more informed decision-making.

Most due diligence data rooms offer such document management features as drag-n-drop or bulk upload that help to upload large volumes of due diligence data in a few clicks to enable starting the due diligence process faster.

The automatic index numbering tool allows for quick data organization, which results in a clear virtual data room structure that captures potential investors' attention.

Some virtual data rooms provide a due diligence checklist that helps determine what due diligence documents are required to upload for a particular transaction.

Detailed activity reporting lets deal administrators stay abreast of the whole process, addressing weak areas and attracting attention to the relevant tasks.

With the help of customization options most online data rooms provide, it's easy to give a virtual data room your company's branded look.

Due diligence data room providers offer round-the-clock accessibility via a single secure link, which reduces the need for physical presence during the document review process and accelerates decision-making.
How to choose a data room for due diligence?
Software and hardware security. Data room technology is a combination of advanced cloud computing and top-grade physical storage facilities. The following features indicate the virtual data room providers' commitment to ensuring high-level security:


At least 98% server uptime
Continuous data backups
Data transfer encryption using 256-bit AES keys
Unauthorized access protection via multiple-step authentication
Versatile security configurations inside the data room
Security compliance and certificates. Another approach to ensuring data security is locating proof of certifications and compliance by independent organizations, such as:

ISO 270001
SOC 1, 2, and 3
GDPR
HIPAA
FISMA
Intuitive interface. An efficient virtual data room has to be technologically advanced and, at the same time, easy to understand in usage. A simple, decluttered interface is always a great platform for productive dealmaking.
Multilingual support. The data room provider's support team should be available on a 24/7/365 basis and speak multiple languages to assist during international transactions.
Integrated Q&A and online chat. Fast and effective communication is key to successful due diligence. Such tools as built-in Q&A or chat will allow parties to collaborate without having to leave the platform.
Free demo. The option to test the virtual data room for free ensures all the above features are functioning as expected. Additionally, the users can choose to use the no-charge trial period as the time to set up and structure the data room for due diligence.
Data rooms for due diligence are the future
A virtual data room can visibly expedite the due diligence process during mergers, acquisitions, expansions, and other corporate transactions.
Modern data room providers ensure a secure environment for document sharing and storing, effective collaboration during the due diligence process, and timely reporting that helps track a deal's progress.
Although choosing a suitable data room might appear challenging at first, knowing what to look for will make the job a lot easier. Make sure the electronic data room you choose offers enough security features to keep your confidential information private. Also, look for an opportunity to set granular user permissions, which will let you control who can see which important documents.
The results of finding just the right data room for due diligence are extremely rewarding. If you're not sure which virtual data rooms are best-suited for due diligence processes, browse through the selection of the top virtual data room providers listed on our platform's main page.