Virtual data rooms in today's corporate world are the business-critical engine that drives complex transactions. 
Particularly, the solution delivers robust data security, intuitive management of documents and users, sophisticated tools for real-time collaboration, and AI-powered instruments for deal automation.
As such, virtual data rooms make mergers and acquisitions, due diligence, IPO, and many other challenging deals a breeze. Here's how.
What is a virtual data room?
A virtual data room is a secure platform designed for storing and sharing sensitive information, such as corporate documents, financial statements, and contracts. Though virtual data rooms are mostly used to streamline financial or legal due diligence, there are some other common use cases as well:
Capital raising and venture capital. Before making an investment decision, a venture capitalist studies and analyzes the corporate data of an early-stage company. Using a data room to review such data can significantly speed up the process.

Legal teams collaboration. Having all required documents in a single centralized data storage space, legal teams can easily access and review documentation.

IP management. Virtual data rooms can simplify the process of intellectual property management, as they allow creating a well-organized index of documents with fully controlled and traceable access.

Real estate management. Real estate agents can upload video tours of real estate properties to data rooms and securely share them with potential buyers.

Compliance and audit. Whether companies are conducting internal audits or responding to a regulatory investigation, virtual data rooms can help them arrange all the necessary documentation, control access to it, securely share it, and discuss it in one centralized place.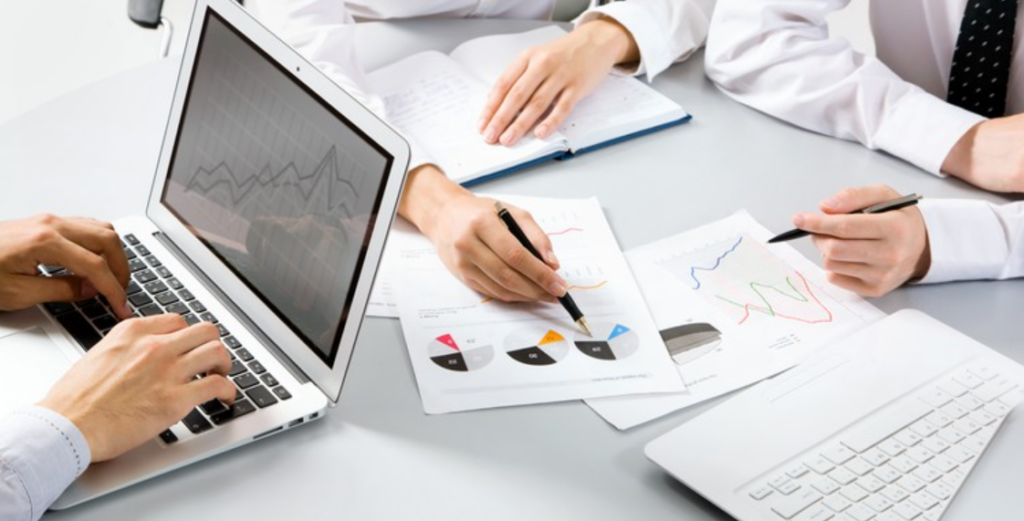 Why do companies use a virtual data room?
As mentioned before, virtual data room providers offer a multi-purpose solution to fulfill all needs related to secure data storage and sharing.
Specifically, virtual data rooms deliver easy-to-navigate storage, access security, protection of sensitive documents at rest and in transit, and state-of-the-art tools for improved collaboration. This is specifically what ensures simplified mergers and acquisitions, the due diligence process, initial public offering, fundraising, risk management, audit, and other data-driven deals.
So, here's what you get by integrating virtual data rooms into your deal:
Guaranteed compliance. Business transcends borders, but international dealmaking requires compliance with global and regional regulations. Most data room providers ensure compliance with such globally recognized standards as ISO, SOC, GDPR, HIPAA, and CCPA compliance. However, there are many local regulations as well.
Document organization. Regardless of the amount of data, the data room software creates precise document trees to organize files in a structured way with automatic indexing. And even when you add, remove, or rename files, auto-indexing still keeps all documents in order.
Security and privacy for sensitive data. To protect highly confidential documents, data room software offers data encryption, multi-factor authentication, user and file level access settings, watermarks, time and IP restrictions, and activity tracking. All this guarantees robust data and access security, which explains the accelerating demand for the data room software.
Enhanced collaboration. Performing time-consuming due diligence or audit tasks becomes more straightforward with real-time task scheduling, progress tracking, monitoring key metrics, and sharing questions and answers in a Q&A module to automate the communication flow. That said, a data room is a communication booster for optimizing deal workflows.
How to set up a data room: 5 easy-to-follow steps
Setting up virtual data rooms is easy and enjoyable if you perform a few simple steps, including the following:
5-step guide for data room setup
1. Choose a suitable virtual data room provider
2. Determine the data room structure
3. Upload documents
4. Create permission groups
5. Establish terms of access
1. Choose a suitable virtual data room provider
Matching data room software to your needs during the M&A or fundraising cycle determines the transaction's pace and ease. Thus, we recommend you to consider the following points:
Ease of use. VDR should be intuitive for all users, including non-tech-savvy people. In particular, searching for documents and folders within the data room should take seconds rather than minutes — and navigating the platform should require no previous technical background.

Feature set. While some data rooms focus on a user-friendly interface with a limited set of features, others are more sophisticated and have quite a technical interface with lots of advanced settings. This is why matching the platform's functionality with your needs is vital.

Price. Depending on the budget, companies can choose between various pricing models, such as per-page, per-user, per-GB, or flat fee. The latter is considered the most transparent and more suitable for large organizations.

Support. It's hard to overestimate the importance of technical support since the qualified specialist's assistance can be decisive at any transaction stage. Therefore, choosing a provider with 24/7 technical support via phone, chat, and email is best to ensure your team gets professional help whenever needed.
2. Determine the data room structure
The hierarchical file structure may differ depending on the use case. But if a document tree is logical, it facilitates quick access to data and, as a result, streamlines the deal
Here is a helpful example of how to organize files, but you can adjust it to your particular business needs:
General corporate matters
Securities
Financing documents
Lease, property, and insurance
Intellectual property
Products and inventories
Employees and consultants
Regulatory documents and litigation
Environmental matters
Miscellaneous expense
3. Upload documents
As is said, a data room automatically indexes files and folders, which saves you from doing it manually. You, in turn, need to name the files and folders according to the content so users can easily navigate the file structure.
Also, you may consider uploading text documents in PDF format and financial documents in Excel to simplify viewing the former and manipulating numbers in the latter.
4. Create permission groups
When setting up the software, you need to invite users, create groups, define roles, and set up permissions to ensure participants have a comfortable but safe experience with data rooms. You should restrict certain editing, printing, or copying rights for some users collaborating with confidential documents. This will protect such documents from unwanted modifications or copies.
5. Establish terms of access
As an added layer of protection, you may want to draft a non-disclosure agreement, which is sometimes a condition for data room access. Many platforms include ready-made templates of terms of access, but they are completely customizable.
Valuable tips for virtual data room maintenance
In addition to the basic knowledge on how to set up a data room, there are some essential VDR maintenance rules. By taking them into account, you will make your workspace relevant, safe, and branded.
Keep all the documents updated in real-time
Your data room should clearly reflect all changes no matter how fast business circumstances and the economic climate change. Therefore, delegate the task of updating documents to someone to ensure accuracy and protect against any discrepancies during due diligence, because they may be fatal to the procedure.
Maximize data security
The data room software is inherently ultra-secure, but you can take extra steps to reinforce it with restricted viewing, file permissions, multi-factor authentication, user security impersonation, and some other options. Ask the admin in your organization to set up extra security measures for access and work in a data room.
Protect yourself from intruders with session timeouts
Configurable session timeout is another way to make your data room immune to intruders. It allows getting the user session automatically closed after a set duration if the user has not logged out. It is a reasonably effective tool to prevent the unauthorized use of data. The vendors that provide this feature are iDeals and Onehub, allowing admins to change the set session timeout from minutes to days.
Brand your data room and be recognizable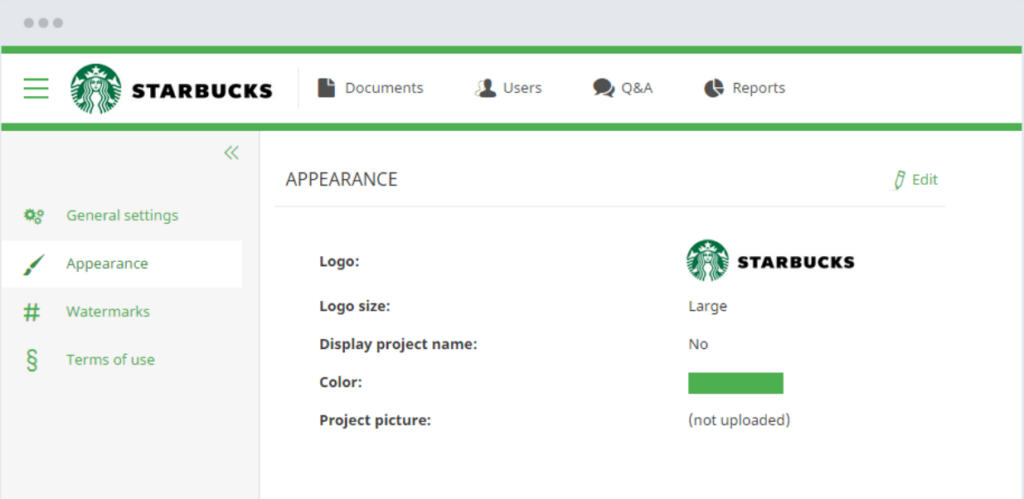 Data room branding makes a company look professional and recognizable, which can be of particular value to startups. Top data room providers offer such advanced branding features as adjusting logos, theme colors, watermarks, invitation emails, headers, and footers.
How long does it take to set up a data room?
The time it takes to set up data rooms may vary depending on how fast the software allows you to upload documents, whether you can invite users in bulk, and how helpful the vendor is in assisting with the process. Sometimes using the assistance of dedicated customer managers is required to set up a data room properly.
If the provider delivers all this and you already have all the documents prepared for uploading, the setup can take between 15 and 30 minutes.
Closing thoughts
Virtual data rooms are leading solutions for facilitating complex transactions with lots of sensitive data and participants. And if you consider a few simple but crucial setup recommendations, you can adapt the software to your needs and enjoy its outstanding benefits.
If you still need to decide on a provider, explore the top products on our main page.
Key takeaways
Let's recap the main things you need to know about a virtual data room and setting up the solution:
Virtual data rooms are secure cloud storage solutions used for facilitating complex corporate deals.
Though commonly used for financial and legal due diligence as part of M&A transactions, data rooms are also common in capital raising, audit, real estate, IP management, and legal teams' collaboration processes.
Virtual data rooms are ideal for compliance, data organization, confidential documents protection, and collaboration improvement.
For efficient data room setup, you should choose the right provider for your needs, determine the preferred file structure, upload files, configure user permissions, and define terms of access.
You can improve the data room performance by regularly updating data, employing robust mechanisms to protect it, setting up session timeouts, and branding a data room with your company's look and feel.
Which is the best data room?
Virtual data rooms may differ in feature set, storage size, security level, and other aspects. Therefore, your best data room is the one that matches your needs and the specifics of the deal you're targeting. You can visit the main page to find your ideal data room solution.
Who sets up a data room?
Whether you set up the software yourself or with the specialists' support depends on the selected provider. Many data rooms accompany the client during the entire setting up process, which makes it faster and easier. Once the initial setup is complete, the organization's admins oversee data room operations.
Can you use Google Drive as a data room?
You cannot use Google Drive as a data room for corporate needs, because it lacks security measures needed to protect highly confidential files. In contrast to Google Drive, virtual data rooms offer end-to-end encryption, password protection, and advanced access controls.
What determines how long it takes to set up a data room?
In many ways, the data room functionality determines the setup duration. For example, with bulk upload, drag-and-drop, bulk user invitations, and the ability to upload documents in any format, users can complete a setup process in around 15-30 minutes.