These days, almost all M&A deals and other data-heavy transactions rely on cloud storage. However, as the risk of data breaches increases, especially in industries such as healthcare, legal, financial, and insurance, the concerns around cloud storage security are growing.
As a response, the virtual data room industry is booming while successfully dealing with the challenges of privacy and security in the corporate world.
What is a secure data room?
A data room is a protected location used for storing confidential information. A data room serves various purposes, including secure document sharing, protection of sensitive files, and secure collaboration. The most common data room use cases include mergers and acquisitions, due diligence, fundraising, partnership agreements, IPOs, and other deal types.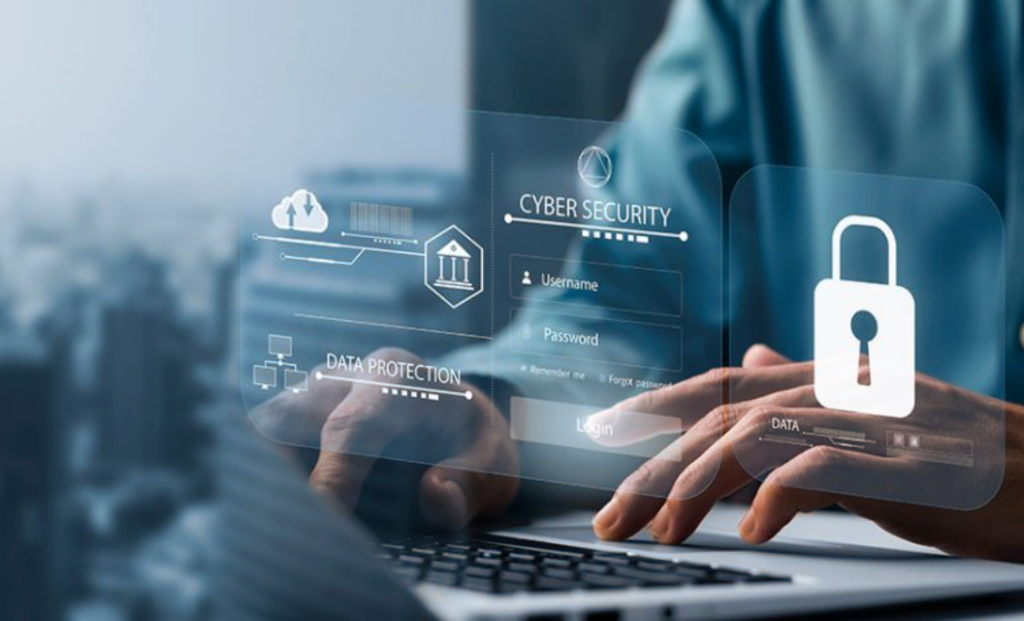 Are data rooms secure?
When addressing data room security, it is imperative to divide data rooms into physical and virtual solutions.
Physical data rooms vs. virtual data rooms
Physical data rooms are physical spaces set up by sellers during M&A transactions to store crucial files and prepare them for buyers' examination. All physical data rooms employ secure vaults, disaster recovery plans, and biometric authentication for better protection.
Virtual data rooms (VDRs) are digital solutions for storing and sharing confidential documents. Furthermore, VDRs are considered highly secure because they are ISO 27081-certified, GDPR- and SOC-compliant. Additionally, VDRs employ multi-factor authentication, encryption, granular access permissions, and audit logs.
Physical
Virtual
Setup
Needs several weeks to a month to set up
Needs 15 minutes to a day to deploy
Operational costs
Physical space rent
Security expenses for 24-hour surveillance
Infrastructure security expenses for access control
Travel and accommodation costs for visitors
One-time monthly, annual, usage-, storage-, or page-based subscription
Accessibility
Documents can be accessed at a time pre-agreed by all parties
Documents can be accessed 24/7/365 via any device with an internet connection
Document security
24-hour surveillance
Biometric authentication
Secure vaults
Disaster recovery
ISO 27081 certification
SOC 1, 2, 3 compliance
GDPR compliance
Multi-factor authentication
Encryption at rest/in transit
Granular permissions
Custom access rights
IP/ time access restriction
Digital watermarks
Fence view
Remote shred
Full audit trails
What makes virtual data rooms secure?
As online security concerns rise, virtual data room providers are developing advanced security features to guarantee the protection of data. Let's take a closer look at them.
Security certifications and compliance
Compliance is the most crucial aspect of data room security. Secure data room services obtain numerous certifications from global or local regulators. The most common security certificates in data management include the following.
| | |
| --- | --- |
| ISO 27081 | A secure VDR follows guidelines set to protect Personally Identifiable Information (PII) in cloud storage systems, which makes ISO 27081 the premiere security choice over ISO 27001. |
| SOC 1, 2 | This certification guarantees the secure handling of financial documents, with adherence to principles like risk management, control monitoring, and data access. |
| GDPR | This compliance ensures adherence to the General Data Protection Regulation for privacy and integrity of personal data, as well as local data protection laws. |
| HIPAA | Compliance with U.S. Health Insurance Portability and Accountability Act ensures the secure handling of healthcare information. |
| FINRA | This regulator ensures the fair operation of the security industry protection of investors, providing regulatory oversight for all securities firms in the U.S. |
Real-time data backup
All information in the VDR is securely transferred through encrypted VPN tunnels, which ensure real-time data backup while also preventing the loss or destruction of any documents uploaded.
Strong encryption
While data transfer to and from a traditional cloud server is encrypted, the actual document may not always be secure. Virtual data rooms, on the other hand, encrypt all documents for added protection. AES-256, with its 256-bit key length, is a common encryption standard among data room providers — and is considered practically unbreakable.
Two-factor authentication
Two-factor authentication enhances security by requiring both a password and a second factor, which is often a single-use code sent to the authorized user's phone. This code allows one-time access to the data room and has limited validity.
Audit logs
Audit logs offer in-depth insights into all activity within the virtual data room. These logs provide comprehensive reports and analytics on the user, file, and document activity. Precise audit trails, documenting every action to the second, allow for review of all user activity at any time.
Customizable terms of access
Secure data room services allow setting custom access terms for each document. Admins can request users to sign terms and conditions of use, a Non-Disclosure Agreement (NDA), or a confidentiality agreement. They can also set the frequency for users to accept these terms, either only on the first login or with each login.
View restriction settings
Secure data room solutions offer features like "view only" to prevent unauthorized copying, file sharing, or printing. Another useful feature is redaction, allowing the admin to restrict access to certain parts of a document.
Remote wipe and shred
Advanced features such as remote wipe and remote shred are available in secure data room solutions like iDeals, Datasite, and Citrix. With remote wipe, administrators can lock and erase encrypted data from a lost or stolen device. Remote shred allows admins to control the duration for which each document can be downloaded, and to revoke access to files even after download.
Dynamic watermarking
Digital watermarking is an effective tool to prevent illegal copying of data and can be applied to text, video, and audio. It also helps to monitor who is downloading or printing information, curbing information leaks. The best virtual data rooms offer both dynamic and static digital watermarking options.
Secure view
Leading data rooms offer integrated secure viewers for a variety of document formats. For example, iDeals supports over 25 file formats and has a specific solution for the secure viewing of Excel files. This is a rare feature, allowing users to set watermarks, decrypt, download, and render spreadsheets in any browser in their original format.
6 steps for choosing a secure virtual data room
Here's a step-by-step framework to help you choose a secure data room.
6 steps for choosing a secure virtual data room
1. Specify your needs
2. Determine the desired features
3. Set the budget
4. Compare virtual data rooms
5. Shortlist top VDR providers and contact them
6. Test data room software
1. Specify your needs
First and foremost, it's crucial to assess your business needs and capabilities. To get started, consider your storage requirements, types and volumes of data to upload to the data room, users and teams that will need access, and the duration of expected use.
Additionally, estimate your minimum and maximum budget and define bottlenecks in current information management processes you're expecting to solve with a data room.
2. Determine the desired features
Data room feature categories include:
Security (security compliances, access security, document security)
Ease of use (document management, user management, user interface)
Reporting and analytics (color-coded reporting, full audit trails, custom reports)
Q&A (workflows, Q&A roles, questions import and export)
Customer support (around-the-clock service availability, dedicated experts on demand)
Compile a list of tools you need in each category, and you'll have a ready to follow data room selection checklist.
3. Set the budget
At this stage, you can decide what pricing model will be most convenient for you. Commonly, the cost of a VDR is based on the number of users, storage size, number of documents, or available features.
However, the most practical option is to go for a flat monthly, bi-annual, or annual fee, including unlimited pages, users, and data. Transparent flat-fee pricing is suitable for larger projects with many variables. It helps with financial planning and avoids unexpected charges.
4. Compare virtual data rooms
To determine which virtual data rooms align with your requirements and budget, you can use comparison tools and customer reviews offered by G2, TrustRadius, or Capterra.
Alternatively, you can explore the comparison table on our main page and select one of the best-fitting providers for your individual case.
5. Shortlist top VDR providers and contact them
At this stage, engage with the providers to assess the quality of their communication in customer service and on the website.
Communicating with support teams should give you insight into the level of knowledge and helpfulness of the staff, as well as their response times. The website should give you a preview of the product's user experience, interface design, and overall visual appeal.
6. Test data room software
When evaluating virtual data rooms, it is important to run test trials first. Just as you wouldn't purchase a car without test-driving it, don't entrust your business data with a VDR you haven't tested.
As you evaluate the VDR during the trial period, take note of its features and user-friendliness. It's also crucial for multiple members of your team to test the VDR to ensure that it's suitable for users with varying technical proficiency.
Benefits of using a data room
Secure data rooms offer businesses multiple advantages:
Streamlined deal process. Due to all data security, communication, reporting, collaboration, and user management features, data rooms make deal processes smooth and fast.

Reduced operational costs. Unlike physical data rooms, which require expenses for security, rent, travel, and accommodation, virtual data rooms require just a one-time subscription tailored to specific budget and project needs.

Ease of facilitating large transactions. Because VDRs allow parallel access to documents by all interested parties, they make large transactions faster and easier to organize.

Ease of navigating cross-border deals. Since VDRs are easily accessible via an internet connection from any part of the world, they don't require deal participants to travel and, thus, streamline cross-border deals.

More efficient team communication. Thanks to built-in secure communication tools offered by data room providers, deal teams can collaborate and effectively communicate in one centralized location.
Key takeaways
A data room is a secure space for storing confidential information, usually used in legal proceedings or mergers and acquisitions.

Physical data rooms are physical locations with secure vaults, biometric authentication, and disaster recovery plans.

Virtual data rooms are cloud-based solutions that offer numerous advanced features, including multi-factor authentication, encryption, granular access permissions, and more.

VDRs are considered secure as they are ISO 27081-certified and SOC-, GDPR-, HIPAA- and FINRA-compliant. They are also more cost-effective than physical data rooms.
FAQs
How do you set up a secure data room?
For setting up a secure data room, users should decide what files to place in a VDR, structure them into folders, and upload them in bulk to a data room. Then, admins should create user groups, set granular permission levels, define terms of access for each individual folder or file, and invite users to a VDR.
Which is the best secure data room?
Based on our research and customer feedback analysis, some of the best virtual data rooms include iDeals, Intralinks, SmartRoom, Box, and Citrix.
Why use a secure data room?
A secure data room is used to store and manage confidential information securely. It provides a controlled environment for sensitive documents protection, while minimizing the risk of data breaches and ensuring that sensitive information is protected during transfer or exchange.